Local Walks
Stanford Dingley is fantastically situated for some wonderful walks around The Pang Valley.
This beautifully calm and short film by villager Kevin Waldie is following David Shepherd, one of the village's most prolific walkers. He is always to be seen walking the paths with his beloved dog Danny. 
Every day, whatever the weather, David walks his dog across the fields that surround the Berkshire village where he lives. Following familiar and well-worn footpaths, this twice-daily ritual provides David the space and time to reflect on the uncertainty of "ordinary life".
Stanford Dingley has 27 official Footpaths / Rights of Way  which the Stanford Dingley Parish Council are responsible for and for liaising with the local councils, landowners and local volunteer groups to maintain them. These are marked on the Rights of Way Footpath map with a STAN followed by a number. (see button below).  Please reference these numbers if you ever want to report the state of a footpath.
More details of local walks will be uploaded here soon with directions and images.
Escaped Sheep
Jeremy  07770 363997
Sophie 07760 219145
Dredge Gang
Darren Coleman & Andy Mackenzie 
Flood Warden 
Events
Hilary Dent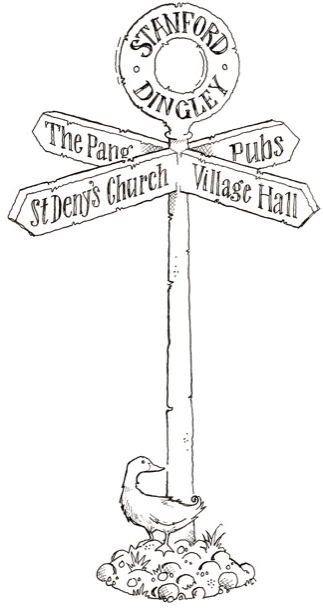 Contact Us
Please contact Helen to be put on the village mailing list.
Find Us
Stanford Dingley
READING
RG7 6LT
© Stanford Dingley Parish Council 2020