St Deny's Church C1890's
This is a Victorian image showing the parish leaving after a Church service.
Stanford Dingley C1900s
This photo shows the view into the village from The Old Boot Inn and The Spring.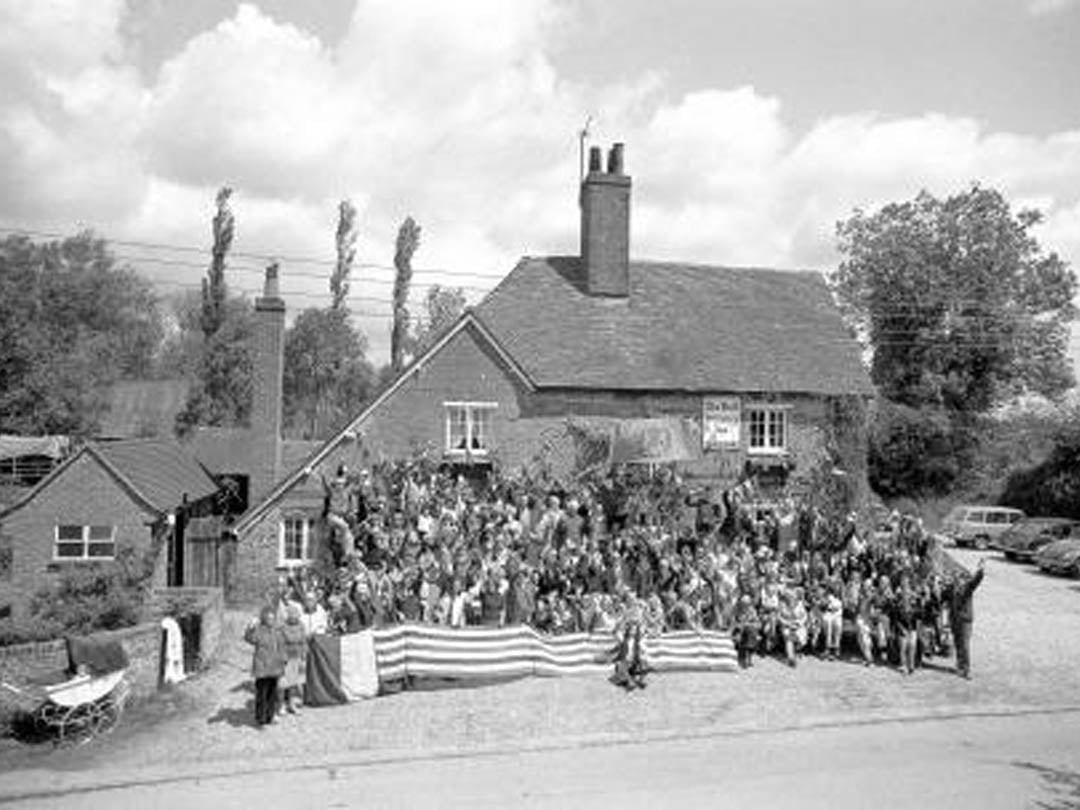 The Bull Inn
The Village Photo taken in celebration of the Queens Silver Jubilee in 1977
Brief History
Stanford was the 'stony ford' across the River Pang. This was usually a Saxon name applied to a Roman crossing, but there are no known Roman roads in the area. Perhaps it was a smaller track.
The village is listed in the Domesday Survey of 1086. There were eleven serfs & villeins (tenant farmers) and two bordars (cottage dwellers) and their families, and even a mill.  Today, the village is full of 17th and 18th century houses. Notable are the two pubs.
The Boot Inn and 18th Century pub is famous, these days, as the former local of the Duchess of Cambridge. The Bull is more historically interesting. It is an old coaching inn dating back to the 15th century where you can still partake of the ancient game of 'Ring the Bull'. You must hook a horn using a ring suspended from the ceiling.
Digital Archive
Stanford Dingley has a huge historical archive dating back hundreds of years. In 2018 the custodians of the archive held an Archive day in the Village Hall which was fascinating and lots of people new to the village found out a lot about the village and their properties from this event.
It is intended to digitally archive as much as is possible to make it acccessible on this site, in the History section. 
If you would like to be part of this team please get in touch.
 As and when we manage to digitise the archive we will upload them here.
More historical photos to come soon.
Escaped Sheep
Jeremy  07770 363997
Sophie 07760 219145
Dredge Gang
Darren Coleman & Andy Mackenzie 
Flood Warden 
Events
Hilary Dent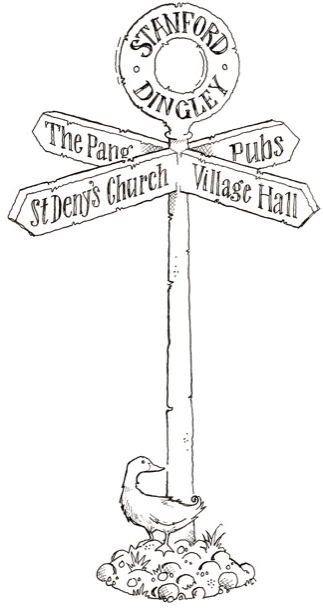 Contact Us
Please contact Helen to be put on the village mailing list.
Find Us
Stanford Dingley
READING
RG7 6LT
© Stanford Dingley Parish Council 2020