FACILITIES
Reopened in September 2017, the hall was the subject of a yearlong refurbishment project that embraced structural, cosmetic and equipment enhancements to the facility.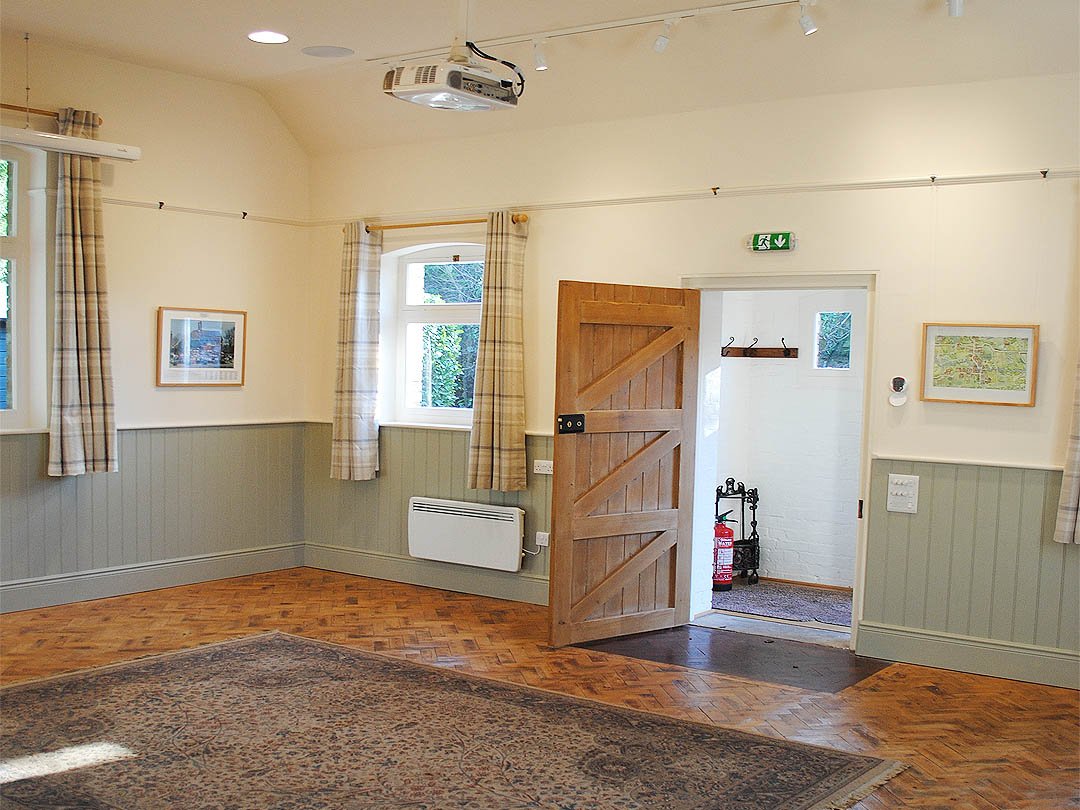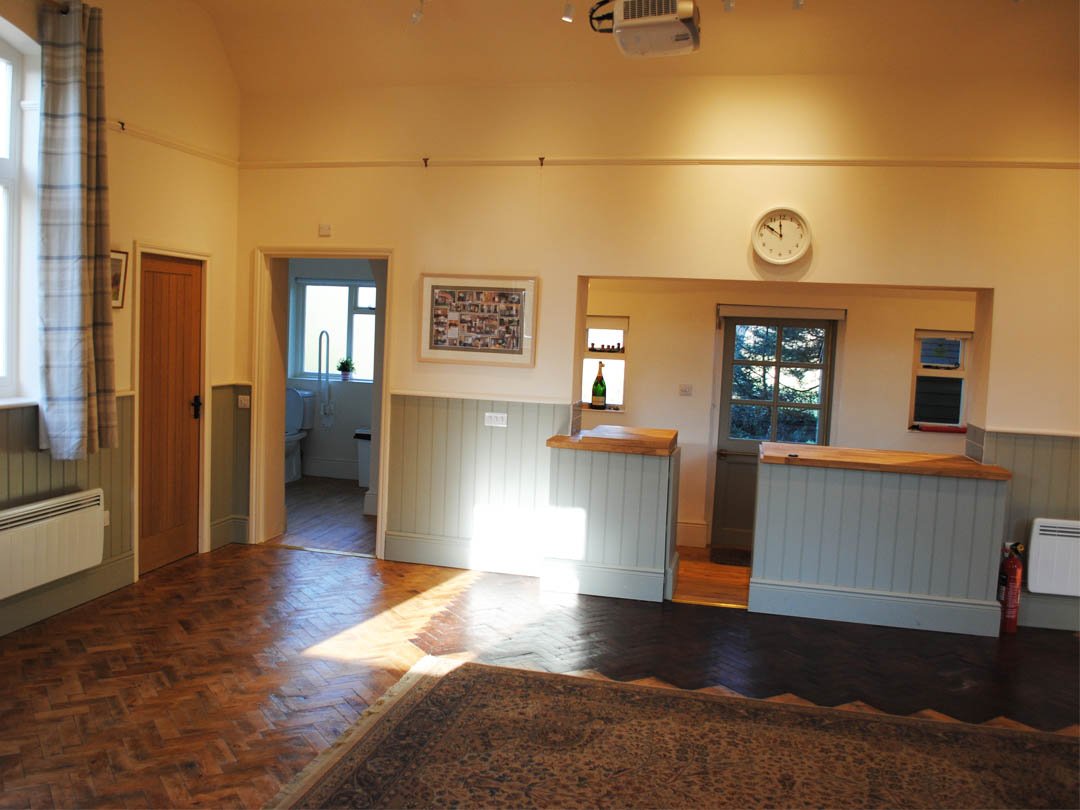 Facilities available
~ A 36 sq m meeting space (6.6m by 5.4m) to accommodate 50 or so people standing, 35-40 people lecture style; 20 people meeting style at tables; 10 people at physical activities such as yoga, Pilates, tai-chi etc.
~ New tables and chairs to seat 48 people are available and included within the hire charge.
~  New fully equipped kitchen and servery with hob, oven, fridge, microwave, sink/drainer, extractor hood, cutlery, crockery and glassware.
~  New unisex disabled toilet with baby change facility.
~  Well-equipped hall audio-visual facilities including very flexible, dimmable LED lighting system, drop-down screen, hi-res 3D projector, PC projection, AV receiver, CD/DVD/Blu-ray player and built-in hi-fi surround sound system with Blu-tooth playback from mobile devices.
~ Gigaclear WiFi enabled 900 Mbps fibre broadband connectivity which further extends the scope of activities possible in the hall, particularly for offsite business meetings and training courses requiring high speed internet access.
~ A full round-the-hall picture rail and dimmable track lighting makes the hall very well equipped for art exhibitions and similar.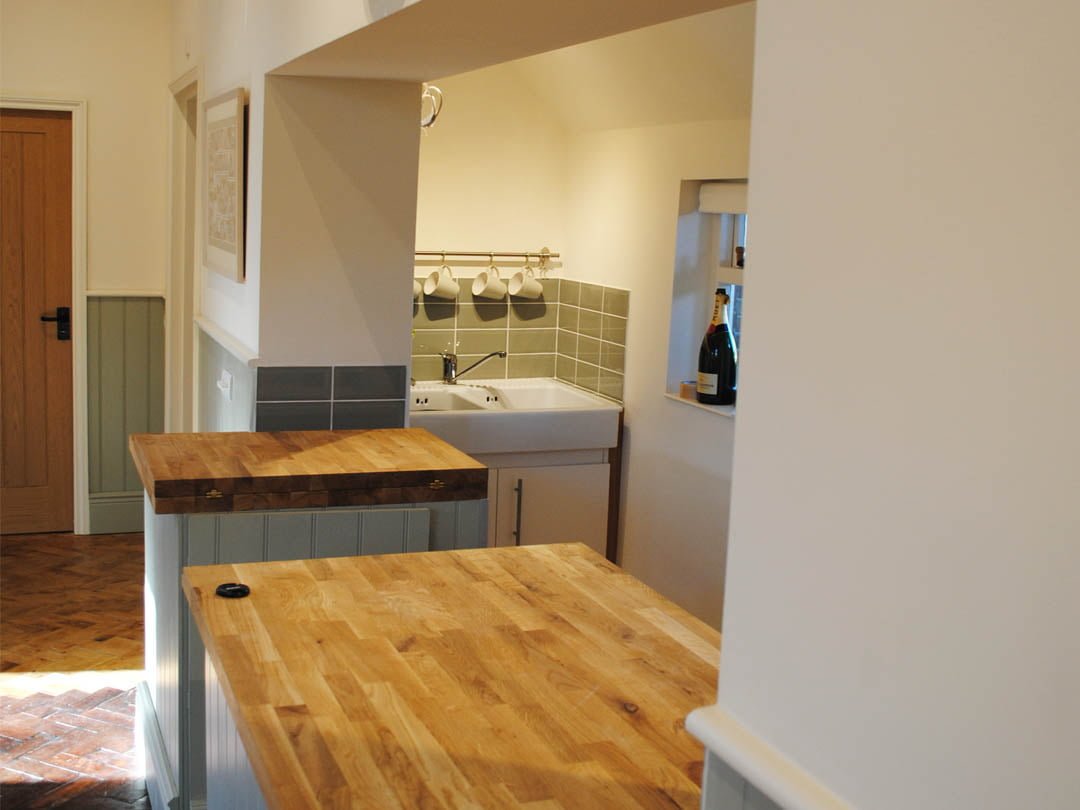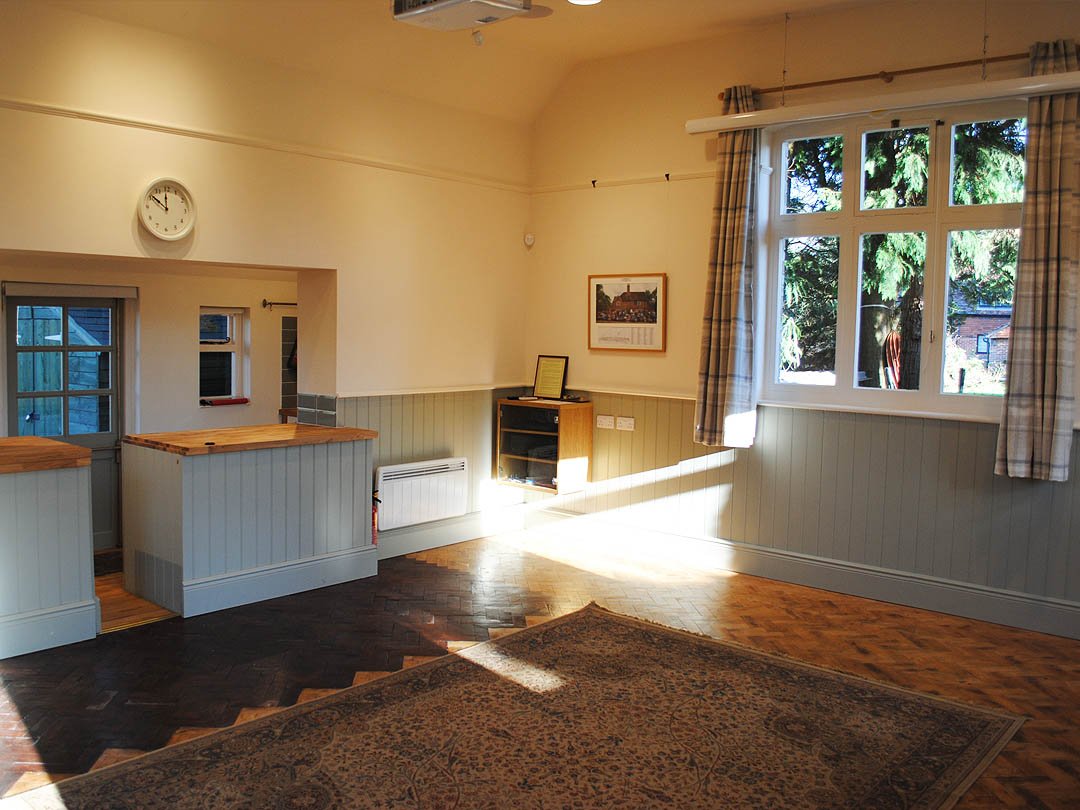 Parking
Stanford Dingley Village Hall is located on a very small country lane on which there is  large agricultural traffic passing by frequently. This gives very limited parking on the lane; realistically 2 cars only.
Parking options:
Village events: Most people should walk. Less mobile visitors can be dropped off but there are a maximum of two parking spaces on the lane outside the hall.
Parking at The Old Boot Inn (30 meters away) : By prior arrangement with the Landlord, Andre Claassen (0118 974 5191). Charges may be applicable.
Larger scale: off road parking for bigger events in paddocks/fields close to the hall subject to weather and arrangement at the time of booking the hall.
Pubs nearby
The village has two pubs/restaurants:
The Bull Inn (very good dining – 200 metres) and The Old Boot (about 50 metres from the Hall and a proper pub). Both pubs in the village will support events in the hall either with onsite catering or offering lunch at their pubs.
Location 
How to find us: We are 30 meters from the Old Boot Inn in Stanford Dingley. See our location below on Google maps.
Stanford Dingley Village Hall