Charities
There are a number of local charities which the village tries to support in various forms over the years.
Friends of St Denys'
is an independent charity set up to help raise money to help preserve the fabric and building of the historic church in our parish.
 CLIC Sargeant
is a charity who helped one family in the village a great deal after the tragic lost of their son.  The village have collectively helped the family raise over £20,000 for this fantastic charity.
https://www.clicsargent.org.uk
John Simmonds Trust
Donnington Trust
Escaped Sheep
Jeremy  07770 363997
Sophie 07760 219145
Dredge Gang
Darren Coleman & Andy Mackenzie 
Flood Warden 
Events
Hilary Dent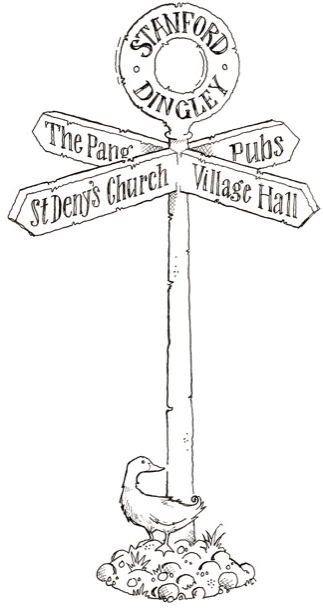 Contact Us
Please contact Helen to be put on the village mailing list.
Find Us
Stanford Dingley
READING
RG7 6LT
© Stanford Dingley Parish Council 2020