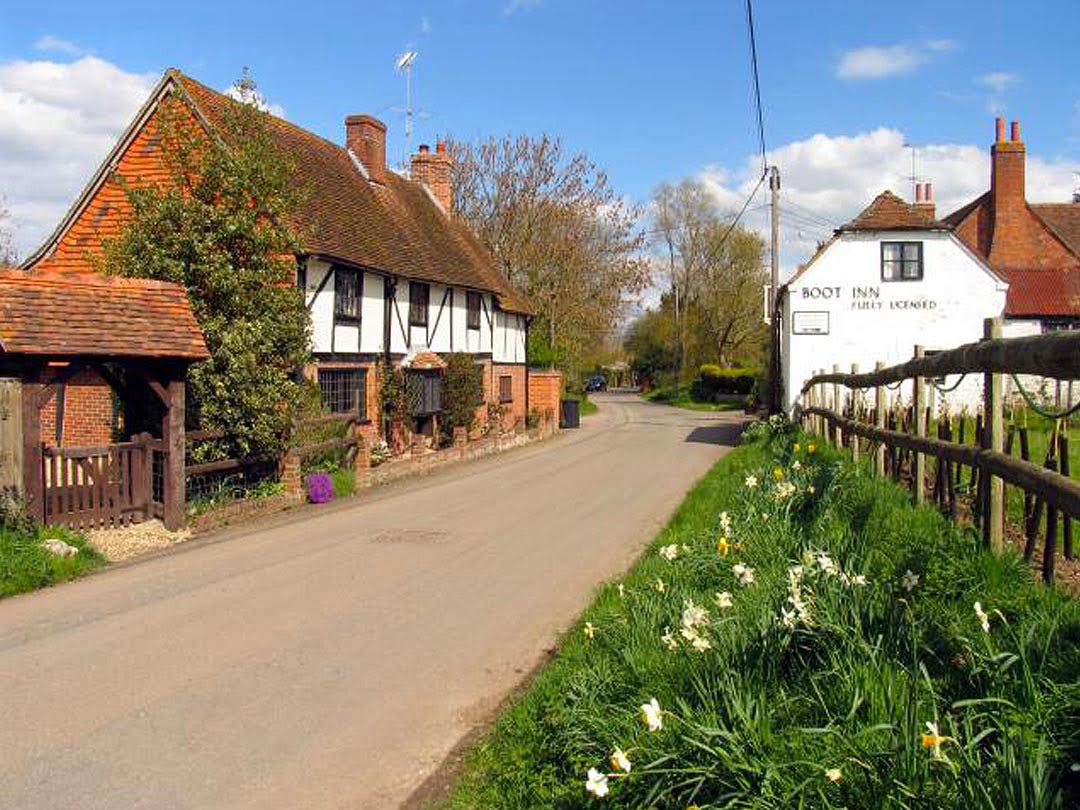 Stanford Dingley is a historic village set in heart of West Berkshire's Pang Valley and the River Pang runs through the centre of the village. The village is in an Area of Outstanding Natural beauty and a designated Conservation Area.  It is the smallest parish in West Berkshire. It's church St. Deny's dates back to Saxon times and it has a 15th Century Pub, The Bull Inn and an 18th Century one, The Old Boot Inn. The village is also has a village green, village field and village hall.
For more on the history of Stanford Dingley check out the History section.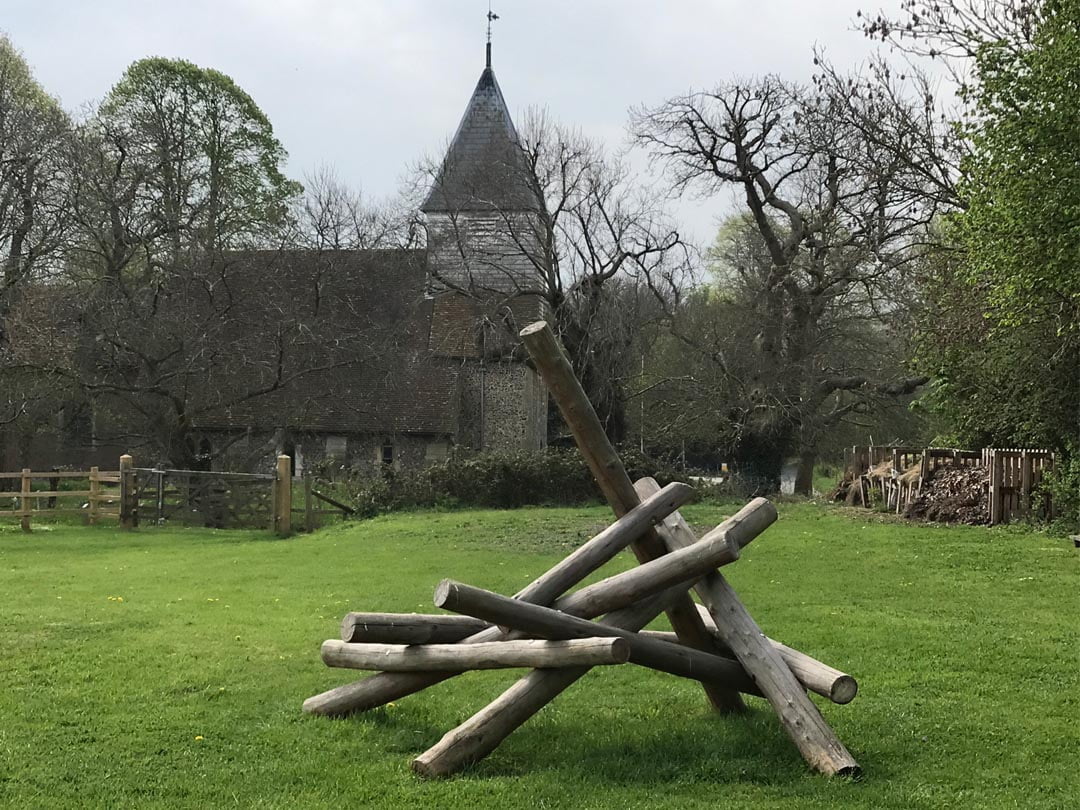 The village has a population of approximatley 185 with the community in recent times experiencing a positive dramatic shift in the demographic, with a big influx of familes with children which brings a new generation of 'Dinglers' settling down roots in this very special place.
Stanford Dingley features in many Pang Valley walks and as such is a popular place for walkers. We have two thriving, dog friendly pubs, The Old Boot Inn and The Bull Inn which are very populate with walkers, visitors and locals alike.
To find out more about the local walks around Stanford Dingley check out our Local Walks section.
We are proud of our conservation status and are protective over the unique setting of Stanford Dingley which allows uninterrupted views through the village to the countryside. Noise and light Pollution are kept to a minimum to preserve the quiet and dark nature of the village at night. Star gazing here can be breathtaking. There are wonderful wild flowers which are still in small numbers and there are positive steps being taken by Jewells Farm to increase the wild flower footprint within the parish.
Check out The Pang and Conservation to find out more and to see how you can help.
The village has a great events committee which runs a variety of events throughout the year, ensuring there is something of interest for every generation! The pubs have their own events which are always popular and supported by locals.
The Church is also an inportant focus for the village, with the Friends Of St. Denys' a charity that has been set up by locals to help protect and care for this old and historically significant church.
You can read more about St Denys' here.
Farming is an integral part of live in Stanford Dingley. Wether its the tractors you meet on the roads, the cows and sheep you see in the fields on your local walks or the varieties of crop fields you walk through, you cannot escape it. It is what keeps this village so diverse and so so special. 
Read more about local farming on our Farming pages. 
Escaped Sheep
Jeremy  07770 363997
Sophie 07760 219145
Dredge Gang
Darren Coleman & Andy Mackenzie 
Flood Warden 
Events
Hilary Dent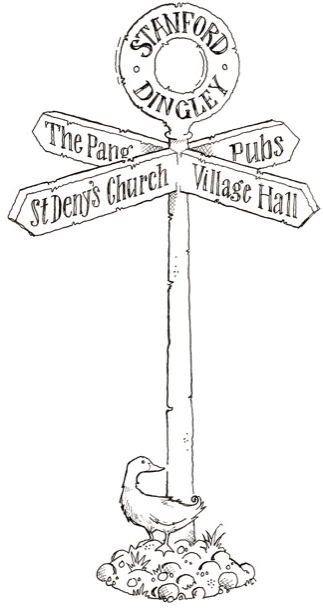 Contact Us
Please contact Helen to be put on the village mailing list.
Find Us
Stanford Dingley
READING
RG7 6LT
© Stanford Dingley Parish Council 2020