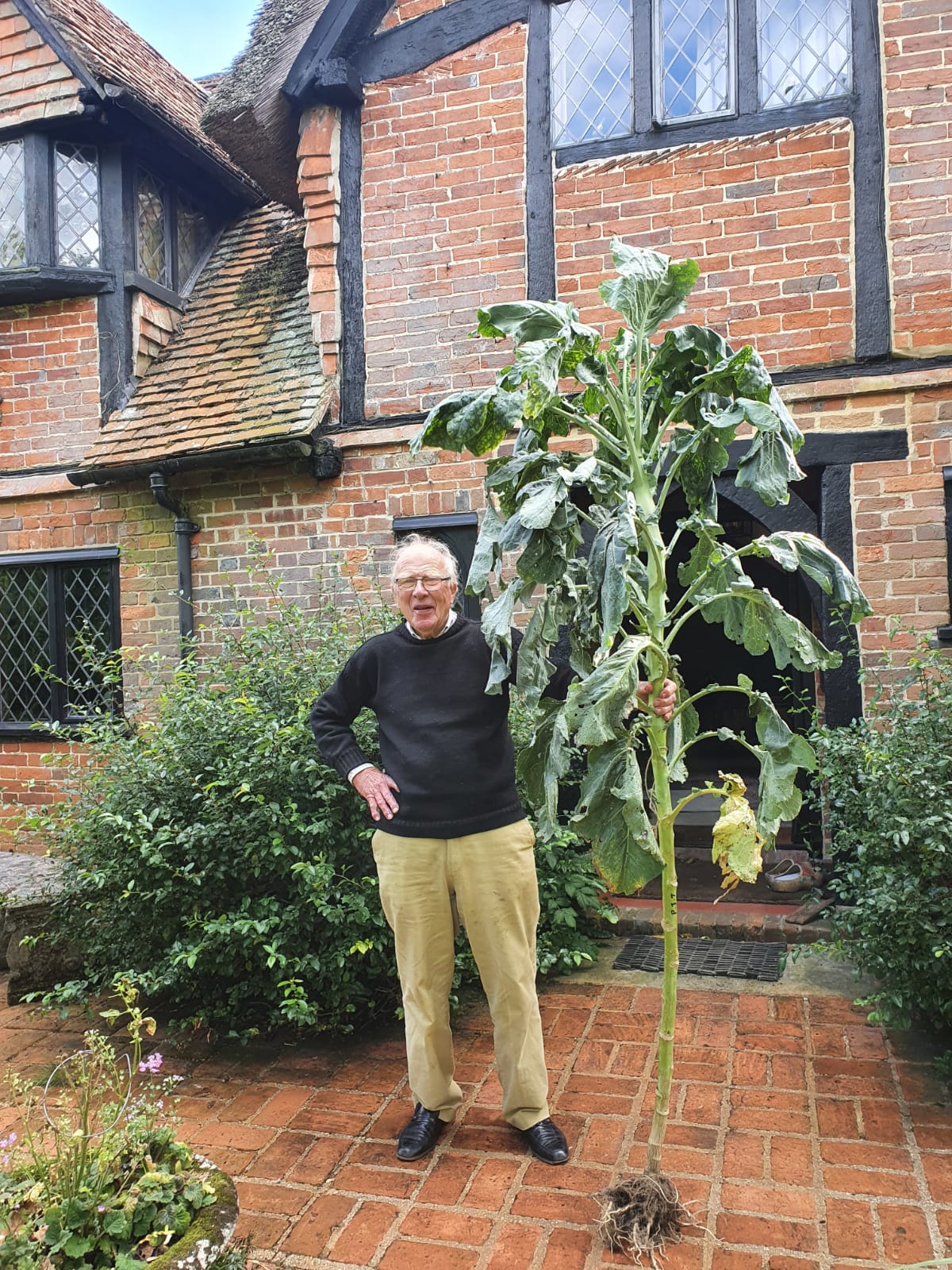 The Annual Cabbage Walking Stick Competition - 2020
Well, we all spent a bit more time in the garden this year due to the National Covid – 19 Lockdown, and so many this year picked up the notoriously difficult challenge of nurturing a Cabbage Walking Stick plant until judging time in October.
It is an annual Stanford Dingley tradition, which induces some good hearted rivalry. Residents get given the opportunity to collect their seedlings in Spring – with the aim of seeing who can grow the tallest stick by judging day in Autumn. There is the Wooden spoon prize for the most dedcimated / shortest.  There are many tricks, highly guarded, but the main one is keeping the caterpillars away.
Thanks as always to Peter Trentham who organises this fun event and carefully grows the seedlings for the village participiants. Until next year!!